Akai MPC-60
Manufacturer:
Akai

Model:
MPC-60 II

Production period:


Quantity produced: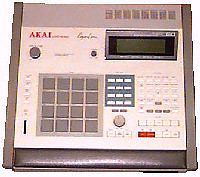 MPC-60 Series I
owner: Johan Antoni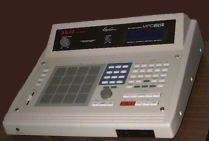 MPC-60 Series II

above photo from the collection of Joseph Rivers, Audio Playground, Orlando, FL
other synths in the Audio Playground Collection
"By early '86, Linn Electronics closed its doors and by some accounts, Roger Linn lost everything. Akai subsequently took him under their wing as a consultant, and Roger developed the Akai MPC60 sampling and MIDI sequencing drum machine." This machine continues the evolution of the Linn drum machine line.
[excerpted with permission from the book Vintage Synthesizers by Mark Vail, copyright Miller Freeman, Inc]
Electronic Dream Planet, DJ Shadow, J.M.Jarre, Rae and Christian, Trugoy the Dove of De La Soul (MPC-60 II)
[Let us know if you have any further additions to this list.]